South Carolina Public Safety Wellness Initiative
Elevating peer support within South Carolina and making your mental health a priority with participating statewide peer teams.
SC PeerConnect!
Statewide peer teams, EMS, Fire, Coroners and Law Enforcement representatives are leading the initiative for first responders to access peer support at the click of a button!
Every member utilizing the SC PeerConnect app has access to their own trusted custom peer team. With support from these diverse teams, comes 24-hour support to all members - anytime, anywhere.
Commit to requests for peer support
Proactively check-in on your members
Recommend someone for support
Our vision
No member walks alone.
Participating Peer Support Teams
SC FAST
Lead by Patti Graham
SC FAST consists of First Responders, EMS, Public Safety and 911 Telecommunications who will deliver the initial Behavioral Health Awareness Training. SC FAST will provide this training to the state's First Responders, upon request, and will continue to develop a comprehensive plan to develop a statewide Peer Outreach program.
Low Country Support Team
Lead by Gerald Mishoe
The Lowcountry Firefighter Support Team provides an array of services designed to meet the needs of our emergency services personnel and their families. Available support team services include: signs & symptoms information, peer support, crisis intervention, group counseling, training & education, community outreach, etc.
Support 1
Lead by Christopher L. Chavous
Support 1 is a Non-Profit Organization that provides post critical incident stress management training and CISM services to first responders. Their programs are designed to assist first responders with organized training and additional funding for departmental needs before, during, and after critical incidents.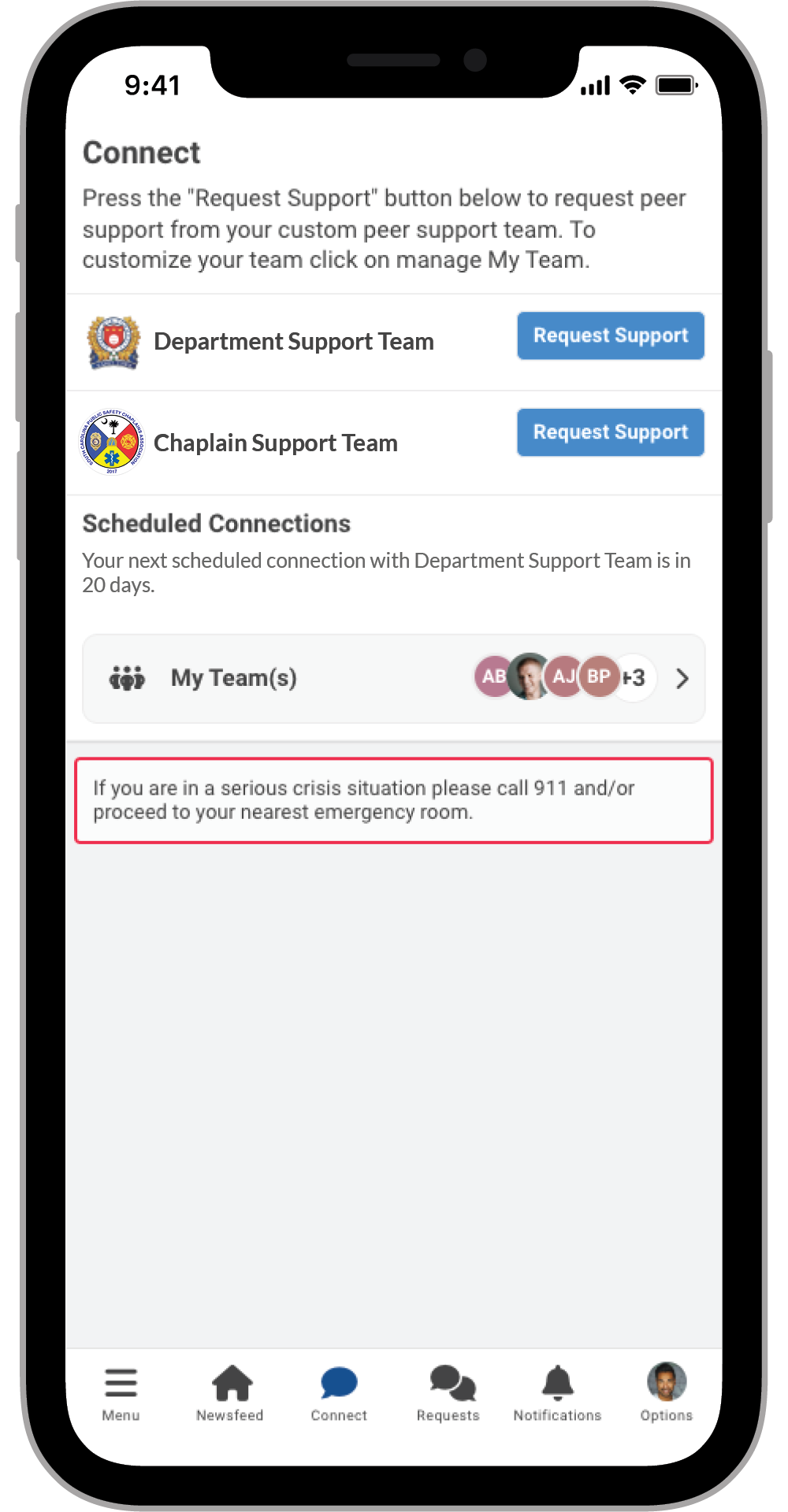 What the App Can Do for You
Our goal is to have all departments in South Carolina receiving proactive support from SC PeerConnect. With the South Carolina Public Safety Wellness Initiative, we offer quick access to peer support, wellness tools, self-assessment, mental health programming and
resources for all state first responders – wherever you are and whenever you need it.
If you are a representative for your department looking for more information and how your department can get involved, register for a meeting today!
Are you a Service Provider?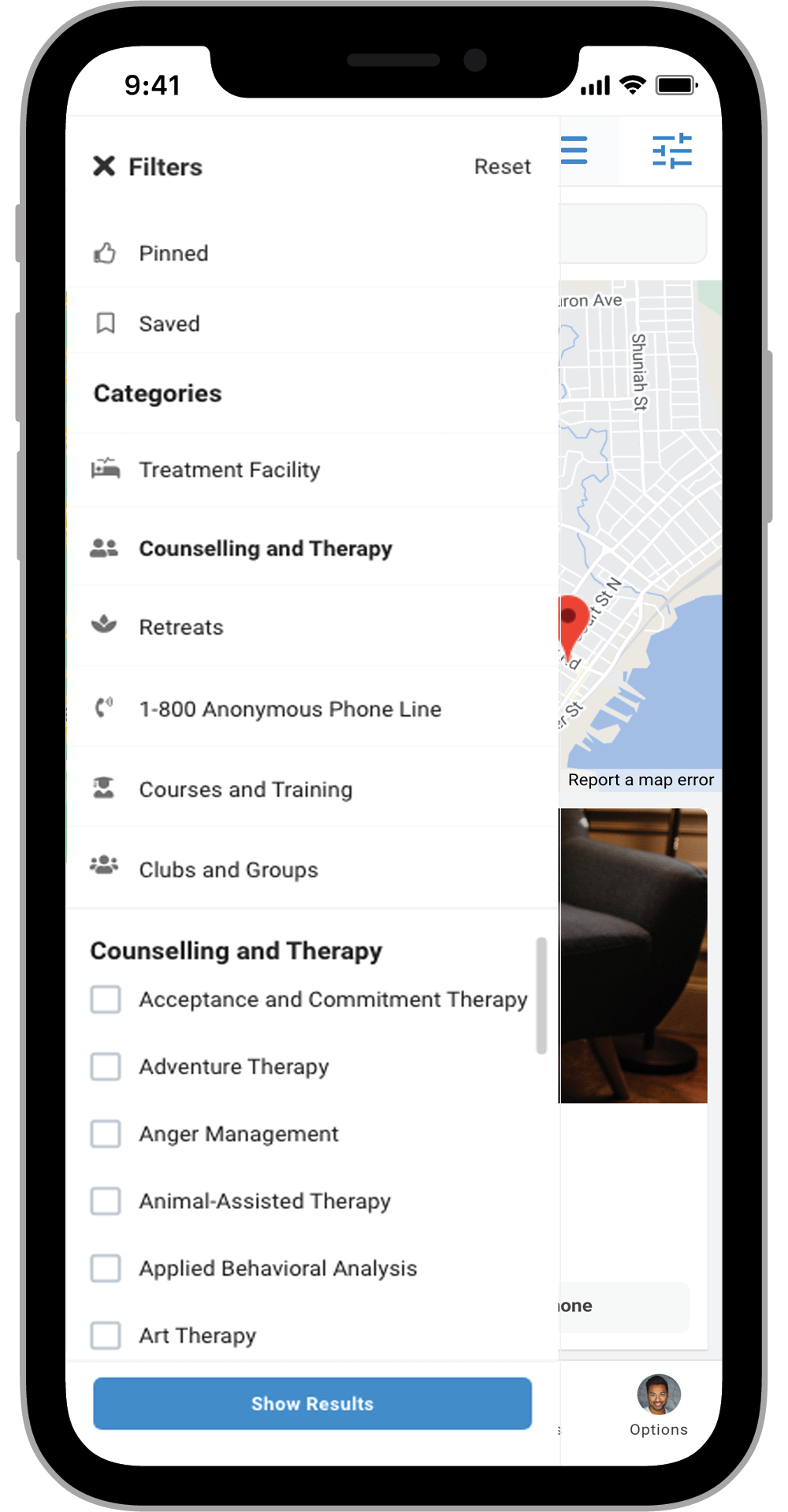 What the App Can Do for You
Within SC PeerConnect, we have a Newsfeed, Resources, Library, and Events sections. Within the Newsfeed, you can post content to members and keep them updated on the latest news. Within the Resources section, you can post different mental health resources such as crisis lines, counselling services, and so much more!
If you are an organization representative and want to contribute your services, post on the newsfeed & provide trusted and vetted resources, please register for one of our monthly recurring meetings!
Sign Up for the South Carolina Wellness Initiative Newsletter!
"First Response Mental Health has developed a revolutionary solution to helping improve employee mental health. Any organization with more than a handful of people should consider PeerConnect for improving company culture."
Brian Dunn Ph.D
Oxford University
"PeerConnect is the only program I have seen that will increase access to care and reduce the time and resources spent coordinating our Peer Support teams."
Dr. Heather Rose-Carlson
Clinical Psychologist and Police Department Peer Support Director